Leading a team of administrators is an extremely rewarding experience. Executive assistants (EA) often speak about their teams in terms of applying processes and requiring deliverables from them.
However, 2020 has put EAs and admin teams under the pump, with the global pandemic fundamentally changing the role of executive support professionals, all occurring in a work-from-home setting. Ultimately, COVID-19 has forced a re-evaluation of how these key functions can meet the new and changing needs of the organisation in a setting of continued uncertainty and recovery.
Lydia Hart, Executive Assistant and Leader of Business Support Admin at Roy Hill says her philosophy has always been to empower and engage.
"Once people are aligned, almost anything is possible. It creates a whole new environment, where people willingly give and contribute, to themselves, to others, and to the whole business," she says.
"This leads to an environment of psychological safety, where it is safe to share and discuss, and to challenge the norm."
Hart's challenge to EAs in today's environment: be a leader in your space.
"Have meaningful conversations and make them powerful, enriching and rewarding, where you really listen and understand. You don't need to be a manager to lead – everyone has the opportunity to lead in some way," she notes.
Hart shares her insights on EA resilience, agility and the importance of applying a consistent approach in our Q&A interview below.
The role of resilience for EAs
How can EAs quickly build up their resilience during times of disruption and uncertainty?
LH: To build resilience successfully, there are a number of techniques you can implement. Some are internal processes we complete ourselves and others involve reaching out to discuss a matter or seek support. Some of the internal processes involve questioning the source of the disruption, if the disruption is significant or minor, if its real (i.e. an actual event or issue), or one that you are imagining might happen. And lastly, considering the likely consequences of both short-term and the immediate. Importantly, identifying the source is crucial as it helps indicate where you might find support or assistance, or someone who can share a similar experience.
Identifying someone you trust to talk through a matter is also important as you feel more in control of the event itself, its cause, or how you deal with it.
How does empathy play a role in building EA resilience?
LH: Empathy with others is critical in building resilience from several perspectives. Firstly, as an EA, you can help others to be more resilient if you are able to walk in someone else's shoes. This means you will get closer, actively listen, get more personal, promote further dialogue and expand a person's mind, helping them see a different perspective.
By providing this support to others, you play a significant role in increasing their resilience. It will also provide you with the opportunity to practice the techniques above in a positive manner.
To manage your own resilience, it is important that once you have identified someone to share your concerns with, to do so in a meaningful and productive way. I find being able to openly share my concerns or issues, with the necessary insight, allows them to help me much more effectively.
Why is it essential in today's environment for EAs to ask for help and how can you do this in the most efficient way?
LH: Asking for help should never be seen as a sign of weakness. It provides an opportunity to learn more about yourself and seek guidance and support from your colleagues and peers.
The challenges of COVID-19 certainly increased the level and range of matters that an EA needed to discuss or ask for help on. I believe the pandemic has normalised asking for help and that people should use this opportunity to seek help or discuss matters more than usual.
To do this, I like to put matters into perspective, discuss the matters that are important, and to show empathy for those that are struggling.
The other reality of COVID-19 has been the level of "fake news" or misinformation. To be an effective EA, you need to apply a critical view to see what is real and avoid engaging in gossip, which can lead to anxiety. Remaining focused on what is real allows you to build your resilience and be a trusted source for alternative perspectives. It also enables you to handle the emotional subjects with strength and an open mind.
EAs and agility
Great EAs should have already developed a good degree of agility to do their job well. What types of agility was specifically needed during COVID-19 and the resulting WFH/remote work changes?
LH: Our administrators were an integral part of the business before COVID-19, which meant they were trusted and heavily relied on during the lockdown phase. Agility is not built overnight, it's created over time, and certainly tested during a crisis. I encourage everyone to consider their daily challenges and opportunities as the building blocks of agility – and the biggest of these is the building of relationships. It's only when people know you and trust you, that you can be relied on during a crisis.
Positive reinforcement of how matters were handled, or constructive lessons learnt, also assist in creating the confidence and capability to be agile and proactive.
What needs to happen from an EA learning standpoint to truly be agile in disruptive and uncertain work environments?
LH: The factors required for an EA to be agile includes having confidence in their capability and that their decisions will be supported. This provides them with the experience to embrace change, build relationships, and prepare options to be considered. At a team level, we need to have solid processes and practices that are very clear about who does what, and to make sure we align to this.
My experience in various businesses has shown me that this can be a challenge – if the team isn't aligned and the processes aren't in place, a time of crisis will not be the right time to build competencies.
What conversations are crucial between EAs and their executives in order to ensure you are being agile towards the same (or new) goals in the current climate?
LH: Our recent experience has been to manage the crisis holistically and to make sure we understand what individual parts shape the whole strategy. EAs have an opportunity to build a sense of community, to be present and be available. These conversations are about ensuring that we stick to the plan, make the right people and resources available, and ensure we are informed and ready.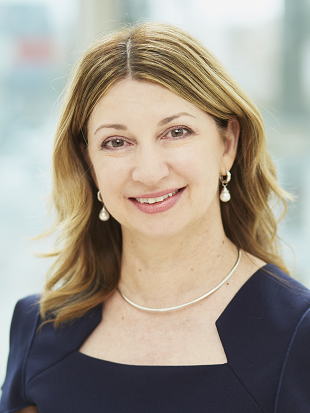 The importance of consistency
While building resilience and agility will continue to be crucial for EAs, why must there be consistency around these new learnings, skills and processes?
LH: It is important that all leaders or team members recognise that in times of rapid change or uncertainty, consistency in our process, response or behaviours provide a foundation for confidence and certainty in times of disruption. This cannot be underestimated; reactive behaviour creates its own anxiety and stress.
What are some ways you can ensure that consistency is maintained?
LH: Consistency follows accountability – and accountability can only be built around processes. My advice is to start with building reliable and sustainable processes, and then align everyone to these processes. Ensure all new people who join the team understand and follow these processes. Only then can we start developing consistency.
Secondly, work in a mindset of continuous improvement. People will not apply processes consistently when they think there is a better, easier, or quicker way of doing things. So an 'improvement mindset' will encourage your team to challenge the process if they think there is a better way – and that's a good thing. We should also be more welcoming of anyone who has ways of doing things differently, because ultimately that's how we get better processes.
Lydia Hart is Executive Assistant and Leader of Business Support Admin at Roy Hill.