Sydney, 4 June 2019: PageGroup Australia has announced an extension of its partnership with the Rugby Union Players' Association (RUPA) until the end of 2021.
The leading recruitment firm became RUPA's first ever Official Recruitment Partner in May 2018, and over the course of the past 12 months has provided employment advice and opportunities for numerous current and past players.
The partnership provides current players with access to individual and small group PageGroup training sessions through each professional Club's Player Development Program. The sessions will focus on topics such as personal branding, communication styles, leadership and more.
PageGroup will offer its support through industry-leading expertise and employment assistance for any former players through their alignment with the RUPA Players' Alumni, easing transition through interview and resume writing advice, sourcing employment opportunities, and even hiring past players who are passionate about a future in recruitment.
RUPA will also continue its networking nation-wide breakfasts with PageGroup, allowing current and past players to meet industry leaders, share some of their own stories and make connections which may assist them after their professional career in sports.
"The continuation of our partnership with RUPA is an important development, as PageGroup recognises that the successful development of rugby players' careers requires a long-term lens," Matthew Gribble, Regional Managing Director, PageGroup Australia and New Zealand says.
"We are proud to continue to partner with RUPA, and provide our support and expertise to their players to help them successfully navigate their careers post-rugby. This partnership very much aligns with our company purpose of changing lives for people through creating opportunity to reach potential."
Prataal Raj, Chief Executive, RUPA says: "The teams at RUPA and PageGroup work so effectively together, and have such aligned visions, that it's hard to comprehend our partnership is only one year old.
"We're exceptionally proud of the work we do in partnership with PageGroup and consider it a privilege that they wish to continue to be associated with Australia's rugby players.
"The programs we're able to deliver together are so beneficial, and I encourage all current and past players to make sure they're taking advantage of the opportunity to learn from PageGroup and further their prospects away from rugby," Prataal Raj says.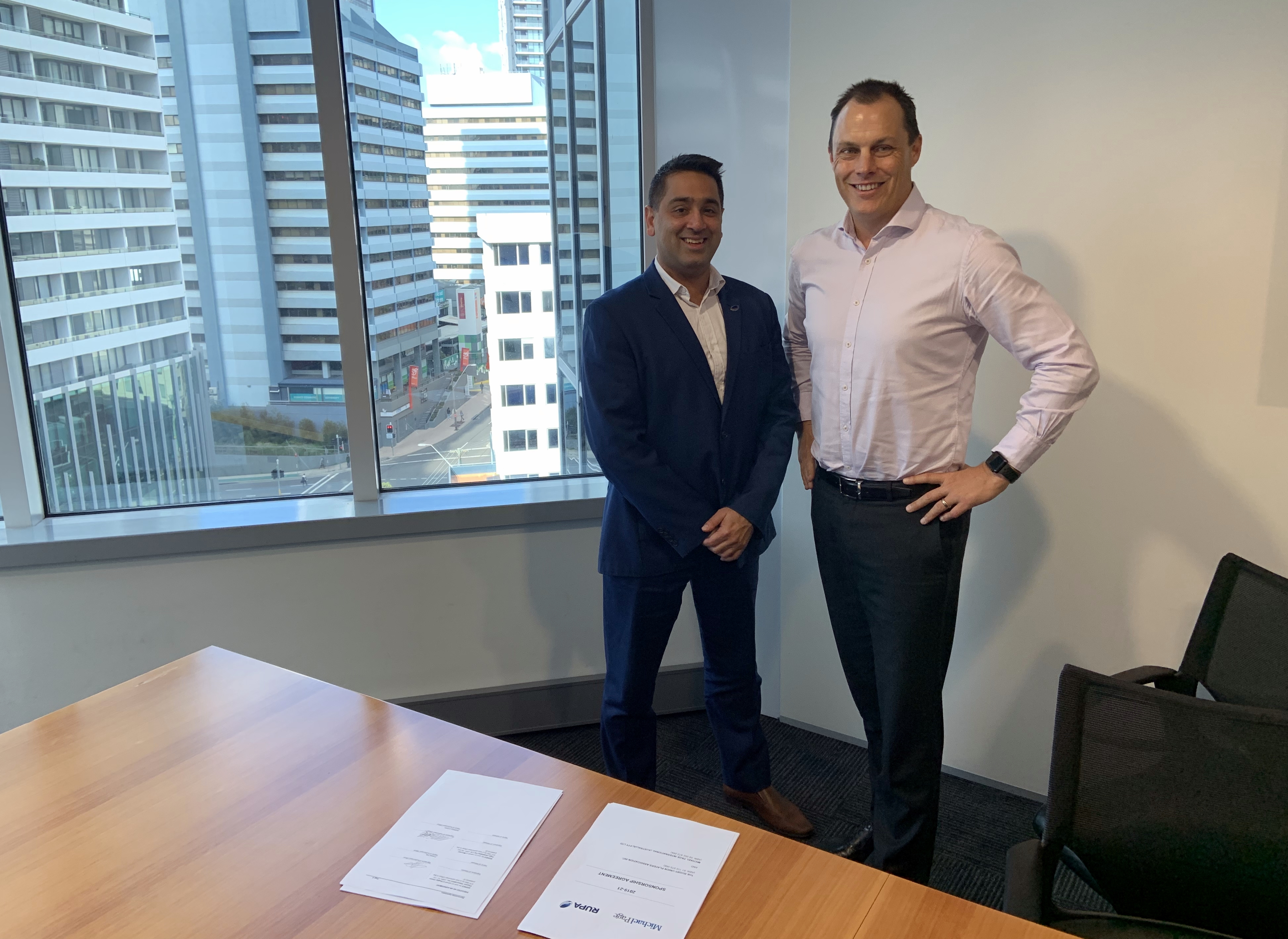 Prataal Raj, Chief Executive, RUPA (left) and Matthew Gribble, Regional Managing Director, PageGroup Australia and New Zealand (right) extend the successful partnership to the end of 2021.
PageGroup is a one of the world's most recognised names in recruitment, a market-leading specialist recruitment company which has been operating in Australia for over 30 years and retains a national footprint across their seven Australian offices.
PageGroup brings together Australia's best employers and brightest talent across a broad range of industries and job types in permanent, temporary and contract roles.
A 40-year-old London-listed company, PageGroup has more than 150 offices globally and operates through its four internationally-recognised and respected brands: Michael Page, Page Personnel, Page Executive and Page Outsourcing.
****END****