23 October 2013:
According to a recent survey conducted by Michael Page Oil & Gas with around 1.000 participants, more than 60% of respondents from around the globe would move to Latin America if they had a chance.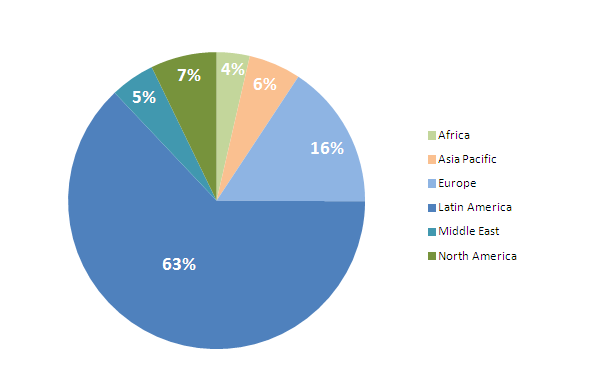 "This shows how relevant the region is in terms of opportunities, especially for oil and gas, considering the recent pre-salt discoveries in Brazil and the plenty of opportunities in Colombia, where we have just launched this recruitment discipline. Mexico is also a very promising country with the recent changes in the oil industry and its great potential." says Patrick Hollard, Executive Board Director of PageGroup.
In PageGroup, Michael Page Oil & Gas represents an important share in the total revenue of the company, but with a tremendous potential for growth.
"The plans are much more aggressive now, with a single initiative, a single voice and a joined global effort", confirms Mr. Hollard.
About PageGroup and Michael Page Oil & Gas
Currently, PageGroup operates in 34 countries from which 10 of them have a specific oil and gas division and 8 of them work with oil and gas within another discipline, that's why we decided to launch Michael Page Oil & Gas – an initiative focused on technical and engineering jobs in the international oil and gas arena.
Michael Page Oil & Gas brings the innovation which has been lacked in the market and the tradition of a group that has been operating in the specialist recruitment business for almost 40 years.
The new initiative counts with an exclusive website to help you find the right person for the job and also the right job for the right person.
All other contact information has remained the same.
For any other information, please contact:
PageGroup
Michael Page Oil & Gas
www.oilandgas.page.com
Douglas Bernardo: +55 11 4505-6048
[email protected]
Sergio Sabino: +55 11 4505-6083
[email protected]